Description
schedule 40 hot dipped galvanized steel pipe
| | | | |
| --- | --- | --- | --- |
| Place of Origin | Tianjin, China | Processing Service | Welding |
| Brand Name | TYTSTEEL | Oiled or Non-oiled | Non-oiled |
| Application | Fluid Pipe, Boiler Pipe, Hydraulic Pipe, Gas Pipe, OIL PIPE, Structure Pipe | Invoicing | by actual weight |
| Alloy Or Not | Non-Alloy | Delivery Time | 15-21 days |
| Section Shape | Round, square | Product name | schedule 40 Galvanized Steel Tube |
| Special Pipe | API Pipe, Thick Wall Pipe | Material | Carbon Steel |
| Outer Diameter | 20 – 219 mm | Surface | Zinc Coating |
| Thickness | 1.5 – 8.18 mm | Keyword | Galvanized Round Steel Pipe |
| Standard | ASTM, BS, GB, JIS, ASTM A53-2007 | Delivery time | Within 7-14 Days |
| Length | 12M, 6m, 5.8m, 1-6.5m, customized | Shape | Round Pipe |
| Certificate | ISO9001, ISO18001, UL, FM | Technique | ERW |
| Grade | Carbon Steel | Usage | Fluid Pipe |
| Surface Treatment | galvanized | MOQ | 10 Tons |
| Tolerance | ±5% | End protector | None or Plastic wrapped |
Description
What is hot dip galvanizing?
Galvanized steel pipe is a welded steel pipe with a hot-dip or electro-galvanized layer on the surface. Galvanizing can increase the corrosion resistance of steel pipes and prolong their service life. Galvanized pipes are widely used. In addition to being used as pipeline pipes for general low-pressure fluids such as water, gas, and oil, they are also used as oil well pipes and oil pipelines in the petroleum industry, especially offshore oil fields, and oil heaters and condensation pipes for chemical coking equipment. Pipes for coolers, coal distillation washing oil exchangers, trestle piles, and support pipes for mine tunnels, etc.
What is schedule 40?
Schedule 40 hot-dipped galvanized steel pipe refers to a type of steel pipe that is manufactured using galvanized steel and is designed to have a specific thickness, which is referred to as "schedule 40".
Schedule 40 refers to the thickness of the steel pipe, and it is one of the most commonly used schedules for steel pipes. It is defined by the American National Standards Institute (ANSI) and indicates that the wall thickness of the pipe is standardized to a specific thickness, which is 0.154 inches (3.91 mm) for schedule 40 hot-dipped galvanized steel pipes.
What scenarios can schedule 40 hot dipped galvanized steel pipe be used in?
Schedule 40 hot-dipped galvanized steel pipes are commonly used in a wide range of engineering and construction projects where corrosion resistance and durability are required. Some examples of projects where schedule 40 galvanized steel pipes may be used include:
Plumbing and water supply: Schedule 40 galvanized steel pipes are commonly used for plumbing systems and water supply lines, both for residential and commercial buildings. The galvanized coating on the pipes helps protect against corrosion and extends the lifespan of the pipes, making them suitable for carrying potable water, wastewater, and other fluids.
Gas supply: Galvanized steel pipes are also used for gas supply lines, particularly for outdoor and underground applications. The corrosion-resistant properties of the galvanized coating make it suitable for withstanding the corrosive effects of natural gas, propane, and other gases.
Industrial and manufacturing facilities: Schedule 40 galvanized steel pipes are used in industrial and manufacturing facilities for various applications, such as conveying fluids, air, and gases. They are often used in process piping, ventilation systems, and other applications where corrosion resistance and durability are important.
Agricultural and irrigation systems: Schedule 40 galvanized steel pipes are used in agricultural and irrigation systems for water supply, drainage, and irrigation purposes. The galvanized coating on the pipes helps protect against corrosion caused by soil, water, and other environmental factors commonly found in agricultural and irrigation applications.
The specific application will depend on the requirements of the project and the need for corrosion resistance, durability, and performance in harsh environments.
Why us?
We are a professional manufacturer and supplier of schedule 40 hot dip galvanized steel pipe.
Established in 2001 and headquartered in Tianjin, China, our company is an experienced and technologically advanced manufacturer of steel products. We specialize in producing high quality schedule 40 hot dip galvanized steel pipes, which are widely used in construction, engineering, energy, agriculture and other industries.

1. Customer oriented.
We are an OEM and ODM manufacturer with a professional multi-lingual sales team.
We have been selling our products globally for 18 years. Our technology can satisfy all of our customers' needs. And our sophisticated sales team can make your whole purchasing experience as simple and relaxed as it can be, from pre-sale to after-sale.  
One-stop service.
We have our own processing center for punching, flattening, bending, threading and other types of processing to provide one-stop service to our customers. 
2. Quality control.
TYT uses the industry's top steel pipe production line which is four times as expensive as our competitors'.
Our equipment can produce better quality and higher precision products. Our production line is twice as fast as an ordinary one and the specification tolerances are much smaller.  
We have our own factory and test center.
We can perform all necessary tests to ensure product quality, including chemical component analysis, mechanical property tests, technical property tests, and visual inspection.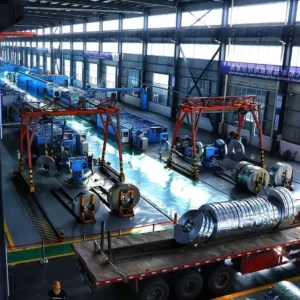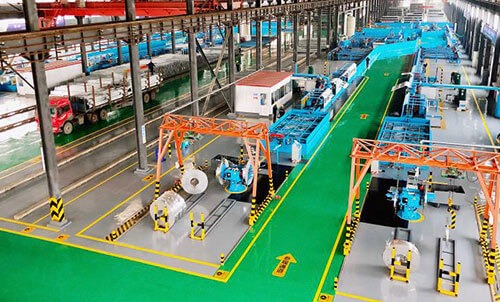 3. Cost efficient.
Excellent quality with a competitive price.
Thanks to our top-level equipment and our test center, we can produce high-standard quality in less time, which gives us an advantage in providing a competitive price for you.  
Safe shipping & fast delivery
1. We can load 20-25 containers per day. Our packing accuracy rate is 100%.
2. We have a well-equipped 24-hour transportation team to make sure that our customers get their orders on time.
Professional storage & packing.
We have an area of 20,000 square meters of fully-enclosed, clean, and tidy modern logistics storage and a well-trained packing team to ensure that our products are properly stored and packed.
2 inch hot dipped galvanized round steel pipe FAQ
1. Q: Are you a factory or trading company? 
We are a factory.
2. Q: Where is your factory located? How can I visit there? 
We locate in Tianjin, China, 30 minutes from Beijing by train.
3. Q: Can I get some samples? 
Yes,free samples can be provided
4. Q: What do your factory do regarding quality control? 
From material to products, we inspect each process to keep good quality.
And BV/SGS inspection can be accepted.
5. Q: How about MOQ? 
We have stock of common sizes at hand, so one ton is accepted.
6. Q: How about payment? 
Both T/T and L/C can be accepted.
7. Q: How long does your warranty? 
We can assure the quality within 90 days of receiving the cargo.